CST REPORT ON SPACE INDUSTRY DEVELOPMENTS EXHIBITED AT THE MOSCOW AEROSPACE SHOW 2015 (MAKS-2015)
The most recent Moscow Aerospace Show (known by its Russian acronym, MAKS), was held from August 25-30, 2015, in Zhukovski near Moscow, at the airfield of the Flight Research Institute (named after M. Gromov). The MAKS air shows started being held bi-annually from 1993. Currently, it is considered that this Air show is rated third amongst world air shows, after Le Bourget and Farnborough.
In accordance with international agreements, the MAKS air shows are held in the same (odd) years as for the Paris air shows in Le Bourget, but later by about two months. This timing was somewhat unhelpful for MAKS: since the majority of the world's large aviation and space companies and organisations, prefer to show their achievements at the earlier air shows in Le Bourget (which also enjoys being rated as in first position for air shows globally), and do not see a necessity to repeat these demonstrations a few months later. It was noted in numerous CST reports on the past MAKS air shows (e.g., /1/), that these events had rapidly become good forums for mainly showing exhibits that reflected the achievements (both past and current) of Russian and Ukrainian enterprises. (As it was also noted, a number of these enterprises did not have sufficient funds for participating in air shows abroad).
In this regard, MAKS-2015 featured even less West European and U.S. participants, due to current protest policies against Russian actions towards Ukraine, and with a complete absence of Ukrainian enterprises and companies, for the same reason.
Nevertheless, exhibiting by the remaining, mostly Russian participants, drew the interest of foreign potential customers and their representatives, who readily visited the MAKS Air show, even if their companies did not have their own displays there. In this way, the tradition, formed by the mid-2000s, when the MAKS air shows became the main advertising marketing fora of the Russian aerospace industry, for offering its products, and services to foreign potential customers, has continued in the MAKS-2015 at a similar scale.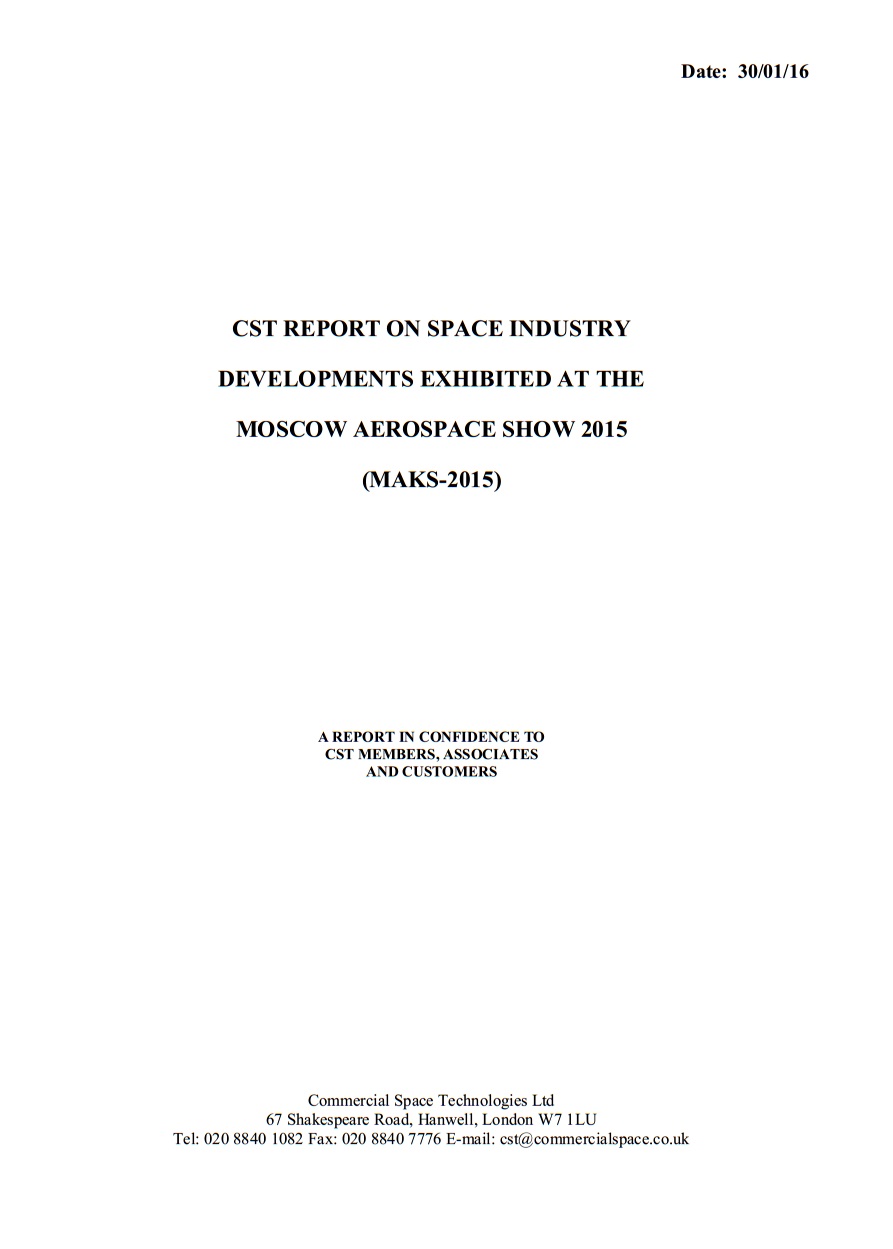 Размер

: 378 Kb
Дата

: Июль 2019
Скачать Семпл Бесплатно
Скачать Полную Версию