PREDICTED CONSEQUENCES OF THE UKRAINE/RUSSIA CONFLICT FOR THE UKRAINIAN SPACE INDUSTRY AND POTENTIAL ROUTES FOR ITS CONTINUED OPERATION
This report is a direct continuation of the CST report /1/[1], dedicated to the influence of the current Ukrainian-Russian conflict on the continuation of space activities in both the countries involved, with special regard to the impact on Russia.
A range of current Russian space programmes and projects, being realised using Ukrainian products and components, was assessed in /1/. It included programmes of significant importance for supplying launch services to the world space market. Programmes such as the 'Dnepr' and 'Sea Launch'/'Land Launch', in which the Ukraine-built launch vehicles used, were analysed from the potential of their continuation to play a leading role in the Russian space industry. The influence on those programmes which did not have a direct dependence on Ukrainian participation, but used Ukrainian supplied components, such as the 'Rockot' and 'Soyuz-U', were studied as well.
In general, it was shown there that the Russian space industry would continue its national space activities, and the supply of launch services for foreign commercial missions, even without collaboration with the Ukrainian space industry, although it would suffer some problems, the solving of which, would eventually have a positive effect, since it would decrease the industry's dependence on non-Russian suppliers.
It is also possible to assess the situation from the Ukrainian perspective, highlighting the consequences this current confrontation would have for the Ukrainian space industry, and for the activities being developed by their industry for servicing national space missions, the global space market and supplying international projects.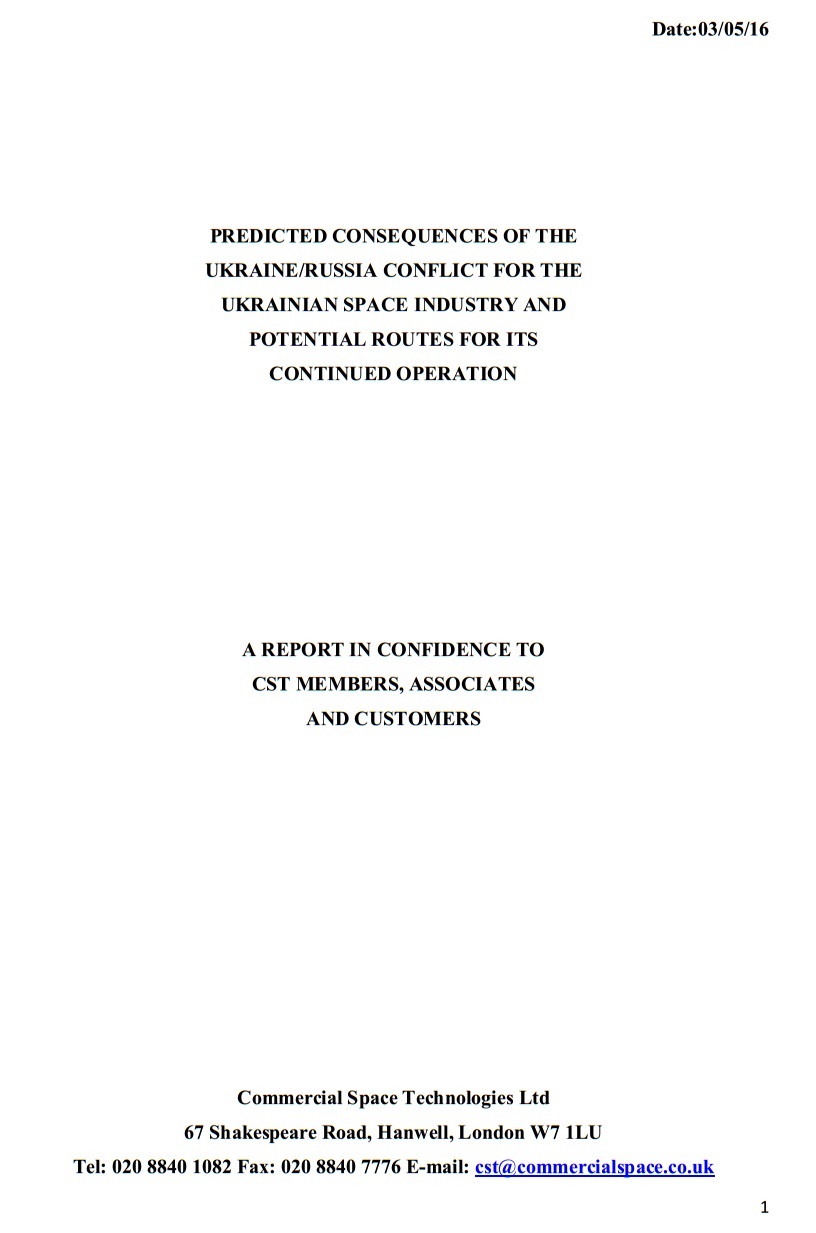 Size

: 351 Kb
Date

: April 2019
Download Free Sample
Download Full Version