ABOUT CST
Commercial Space Technologies Ltd. (CST) is a consultancy company registered and based in London, with an office in Moscow.


Russian Launch Support during Covid-19

CST would like to offer a helping hand to those who may be experiencing challenges launching from Russia during lockdown and quarantine. Our dedicated Russian team has over 25 years of launch brokerage and mission management experience. We can offer in-country support on the key milestones of your mission that require (or strongly benefit from) hands-on intervention including fit checks, ICD meetings, and launch campaigns. If you would like to know more about how CST could save you and your team time and effort, please get in touch.


Consultancy

CST uses its long experience and established contacts to offer the best expertise from the UK, China and former Soviet countries. This allows us to economically produce in-depth consultancy reports on a wide range of topics, from technical reviews and trajectory analysis to market surveys. These are added to our database of over 700 reports, which has become a large repository of detailed information on space technology, markets, and more.


Trading Opportunities

With the contacts and experience that CST has gained in Europe, former Soviet countries and beyond, it is also able to offer unique trading opportunities, facilitating interactions on site with an international team. These techniques have also been applied by CST to manage satellite development projects (such as Kanopus) between Eastern and Western companies.


About Us

Since its foundation in 1983, Commercial Space Technologies has been dedicated to providing the space industry with the highest quality of launch brokerage, management and consultancy services, which helps to keep CST partners and customers at the leading edge of their field. The company is engaged in numerous fields of activity, supporting players in both upstream and downstream space markets, service providers in the insurance and legal sectors, space agencies (such as NASA, ESA and UKSA) and even new/aspiring entrants to the industry.
Read More...
LAST NEWS AND EVENTS
the last thing that happened in space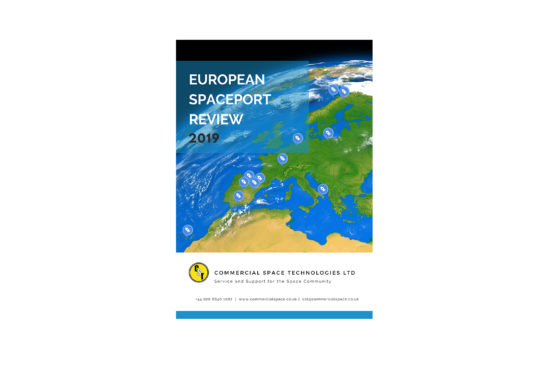 July 2020
European Spaceport Review – Now Available!
We are proud to announce the completion of the 3rd edition of our European Spaceport Review (information updated to the first quarter of 2020). The report assesses proposals and developments from 8 European countries, scoring each spaceport on over 70 variables, including: •Weather (e.g. feasible launch windows in the year) •Geographical situation (e.g. attainable azimuthsRead More…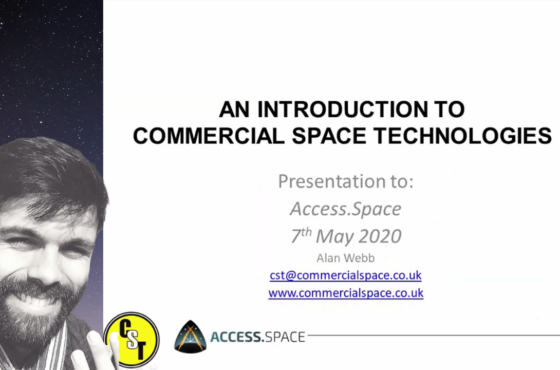 May 2020
An introduction to Commercial Space Technologies by Alan Webb
Alan Perera-Webb, a director of Commercial Space Technologies (London), giving a presentation to ACCESS Space Alliance Webinar No 5 Date: 7th May 2020
April 2020
European spaceports compete for recognition and business
Recent growth in the space transportation business, fuelled by interest and investment from private companies, has led to the development of a number of spaceports in the United States. But what about Europe? This article, based on a report by Commercial Space Technologies, discusses the options. According to the Federal Aviation Administration (FAA), nine privateRead More…
More News...
IMPORTANT AROUND US
COMMERCIAL SPACE TECHNOLOGIES TOASTS THE SUCCESSFUL LAUNCH OF THE DOT-1 SATELLITE
July 2019
DoT-1 became the 82nd satellite for which Commercial Space Technologies (CST) has successfully arranged and managed the launch. The DoT-1 microsatellite was designed by Surrey Satellite Technologies Limited (SSTL) to test new avionics components for future satellites. On July 5th 2019 at 08:41 Moscow time (05:41 UTC) the Soyuz-2.1b launch vehicle with Fregat upper stage successfully deliveredRead More…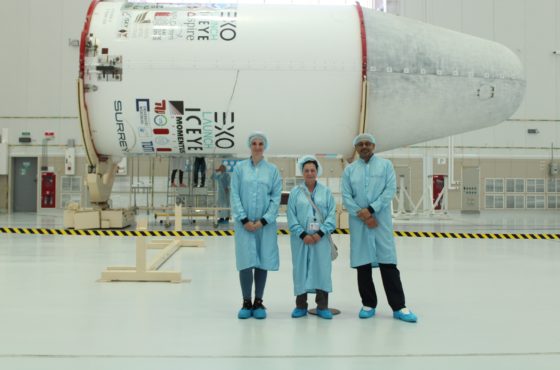 CST CONSULTANCY REPORTS
Commercial Space Technologies Ltd. (CST) is a consultancy company registered and based in London, with an office in Moscow.
Commercial Space Technologies Ltd. has a database of over 700 reports, either commissioned by customers or generated internally to improve and broaden the range of space consultancy services we offer. If you have a research requirement, you can search here for related CST report titles from the last 5 years and contact us over any topics or titles of interest.
More Reports...
CONTACT US
We have offices in two major capitals
MOSCOW
Phone
TEL/FAX:
+7499 150 1741

Kosmonavta Volkova 5, building 1, premises 19 (East side of the building) 127299 Moscow, Russia
LONDON
Mail
CST@COMMERCIALSPACE.CO.UK
Phone
TEL: +44 (0)20 8840 1082 FAX: +44 (0)20 8840 7776

67 Shakespeare Road, Hanwell, W71LU. London, UK
Kosmonavta Volkova 5, building 1, premises 19 (East side of the building) 127299 Moscow, Russia

67 Shakespeare Road, Hanwell, W71LU. London, UK
