ABOUT CST
Commercial Space Technologies Ltd. (CST) is a consultancy company registered and based in London


Consultancy

CST uses its long experience and established contacts to offer the best expertise from the UK, China and former Soviet countries. This allows us to economically produce in-depth consultancy reports on a wide range of topics, from technical reviews and trajectory analysis to market surveys. These are added to our database of over 700 reports, which has become a large repository of detailed information on space technology, markets, and more.


Trading Opportunities

With the contacts and experience that CST has gained in Europe, former Soviet countries and beyond, it is also able to offer unique trading opportunities, facilitating interactions on site with an international team. These techniques have also been applied by CST to manage satellite development projects (such as Kanopus) between Eastern and Western companies.


About Us

Since its foundation in 1983, Commercial Space Technologies has been dedicated to providing the space industry with the highest quality of launch brokerage, management and consultancy services, which helps to keep CST partners and customers at the leading edge of their field. The company is engaged in numerous fields of activity, supporting players in both upstream and downstream space markets, service providers in the insurance and legal sectors, space agencies (such as NASA, ESA and UKSA) and even new/aspiring entrants to the industry.
Read More...
UPCOMING EVENTS
See us next:
Space-Comm Expo 2022
7 Sep – 8 Sep
More Events...
LATEST NEWS AND EVENTS
the latest thing that happened in space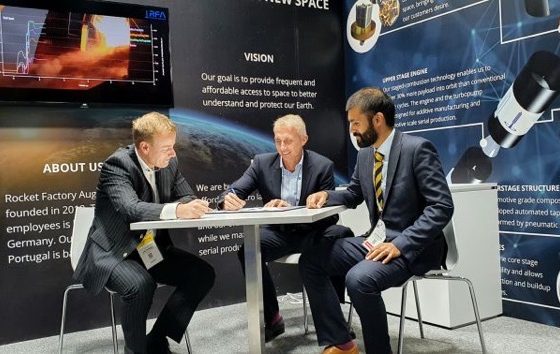 December 2021
Rocket Factory Augsburg – RFA
Commercial Space Technologies is very pleased to further our relationship with Rocket Factory Augsburg (RFA) and have yet more launch options to offer our customers. You can find more information here: www.rfa.space/cst-and-rfa-to-offer-unique-orbits-with-new-partnership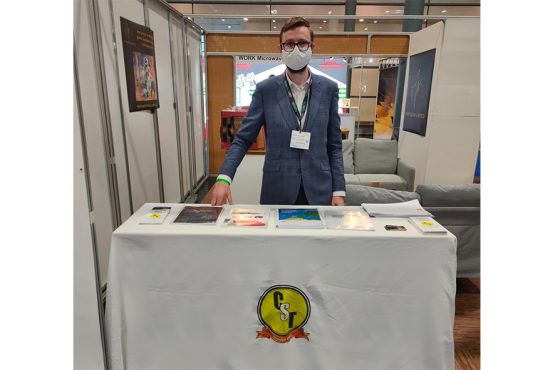 November 2021
SpaceTechExpo 2021
Attending SpaceTechExpo? You can find CST on stand K11 in Hall 5
August 2021
"Is your investment in new space smart money? – Due Diligence in Space
Billions of dollars in investment are entering the space industry through a variety of means, into companies that are at various points of their start-up journey. The space industry is different to industries being primarily B2B and requiring large amounts of investment before revenue generation, with companies needing large capital investment in R&D for theirRead More…
More News...
IMPORTANT AROUND US
COMMERCIAL SPACE TECHNOLOGIES TOASTS THE SUCCESSFUL LAUNCH OF THE DOT-1 SATELLITE
July 2019
DoT-1 became the 82nd satellite for which Commercial Space Technologies (CST) has successfully arranged and managed the launch. The DoT-1 microsatellite was designed by Surrey Satellite Technologies Limited (SSTL) to test new avionics components for future satellites. On July 5th 2019 at 08:41 Moscow time (05:41 UTC) the Soyuz-2.1b launch vehicle with Fregat upper stage successfully deliveredRead More…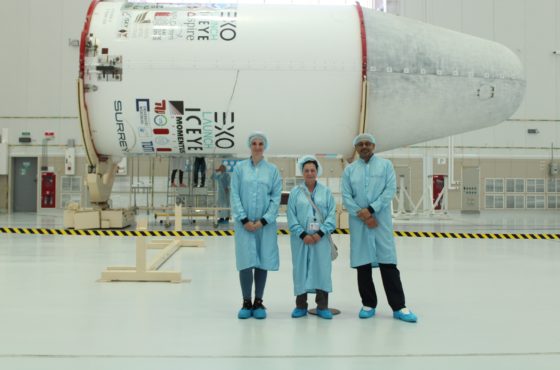 CST CONSULTANCY REPORTS
Commercial Space Technologies Ltd. (CST) is a consultancy company registered and based in London.
Commercial Space Technologies Ltd. has a database of over 700 reports, either commissioned by customers or generated internally to improve and broaden the range of space consultancy services we offer. If you have a research requirement, you can search here for related CST report titles from the last 5 years and contact us over any topics or titles of interest.
More Reports...
CONTACT US
LONDON
Mail
CST@COMMERCIALSPACE.CO.UK
Phone
tel: +44 (0)20 8840 1082 fax: +44 (0)20 8840 7776

67 Shakespeare Rd. Hanwell London W7 1LU
67 Shakespeare Road, Hanwell, W71LU. London, UK
