CST collaboration with the Satellite Applications Catapult, Red Kite and Connected Economics
June 2021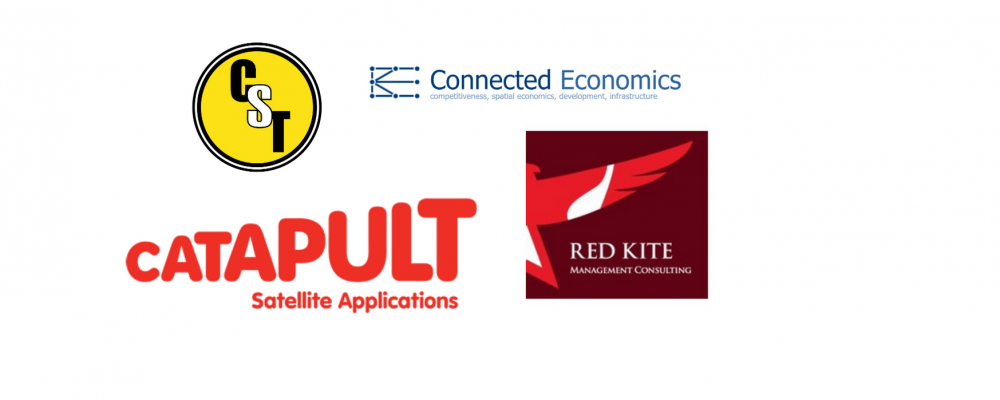 Our Commercial Space Technologies (CST) consultancy team have had a great first quarter, successfully completing 7 studies in parallel on a broad range of subjects. This year we have reviewed emerging technologies, assessed launch and satellite markets (both regional and international), forecast technology trends and recommended novel and value added services. We are pleased to have partnered with Red Kite Consulting and Connected Economics for two of these studies, and to have received such positive feedback from our customer, Satellite Applications Catapult.
"The Satellite Applications Catapult selected CST to support a UK Space Agency Funded assignment to help understand how the space sector can help to deliver economic growth in the Oxford Cambridge Arc. Their work examined the existing capabilities of the sector in the region, catalogued and set out previous regional recommendations for development, and formulated an Action Plan of opportunities for Arc space sector growth. Key parts of this were developing concepts for how the space sector could contribute to the sustainable economic and social development of the Arc, and beyond, and investigating drivers of performance incomparable space clusters around the world. The project team brought a creative mix of skills together which was able to synthesize an evidence base that helps highlight the region's key challenges and strengths. We were impressed with how the team married industry knowledge with thoughtful and wide-ranging analysis, industry engagement, and creative thinking. Their work is really helping us to develop plans to support the growth of the sector and the economic development of the region. Our strategic plans have gained a valuable boost." – Regional Growth Team, Satellite Applications Catapult.
It was a pleasure to work with Red Kite Consulting and Connected Economics to support Satellite Applications Catapult. We look forward to partnering again on future projects.